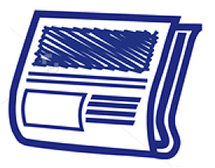 Spellinc
SPELLINC has been a LINC initiative towards promoting education amongst all by encouraging students to master the English Language. It started as a recreational activity for its employees in 1999 and has now grown to a National event involving over 1500 schools stretching over 11 cities over the past 17 years.
In 2015  SPELLINC was held in  Mumbai, Kolkata, Chennai, Bengaluru, Surat, Bhubaneswar, Jamshedpur, Kochi, Trivandrum, Calicut and Delhi. The competition touched more than half million school students of VII – IX standard. Spellinc has grown into a brand of its own through the last 17 years and puts to test the English knowledge and vocabulary skills of school children.
The event is conducted in three well co-ordinate stages- School, City and National. The winners are given  cash prizes for their future education and academic assistance along with Stationery supplies and attractive gift hampers.
This year Spellinc had extended its wings to include some special children and will strive harder to increase its reach to such students.
With each year, SPELLINC has increased its dominance which has led to Jet Airways and Tiger Turf come on-board to multiply our efforts. 
Anish Roy and G.S. Vishnu from Little Flower School , Jamshedpur were the National Champions for SPELLINC 2015 – 16.
Read more
Write-O-Values
Being a writing instrument company, Linc launched an event christened Write–O–Values in the year 2009, with a clear focus on the importance of handwriting.
Write–O–Values is an intra-school handwriting competition for the students of Classes 5 and 6, in English. The event not only focuses on writing but also on moral values and offers valuable tips to students on improving their handwriting skills. In seven years since launch, the event has travelled to many parts of India and has touched over 750 renowned schools and 125,000 students.